Tuesday, March 13th, 2018
According to www.northsplit.com, "The Indiana Department of Transportation (INDOT) is preparing to reconstruct the I-65/I-70 North Split Interchange in downtown Indianapolis. The project will repair deteriorating bridges, upgrade pavement conditions in the area, lessen congestion and improve safety. No start date for construction has been determined." That being said, there are a number of organizations
Monday, March 12th, 2018
On Monday, March 5, the Indianapolis Public School Board voted to remove the impending referendum from the May ballot. For that reason, we have chosen to postpone our forum until IPS decides to again seek further funding...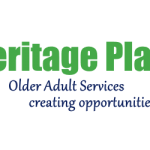 Monday, March 5th, 2018
For more than 35 years, Ruth Ann Hankins has been at the heart of Heritage Place of Indianapolis, Inc. Throughout her tenure, Ruth Ann has worked tirelessly to advance the welfare of older adults in central Indiana...