Monday, May 21st, 2018
Children of all ages and families are invited to celebrate the universal stories of fictional and real-life heroes and experience the joy of reading during The Indianapolis Public Library's 2018 Summer Reading Program, "Everyday Superheroes," June 4 through July 28 at the College Avenue Branch, 4180 N. College Avenue. This year's theme builds on the recent popularity
Monday, April 16th, 2018
Indianapolis Early Music (IEM) is America's oldest continuous presenter of Early Music. Originally known by its corporate name of Festival Music Society, it was established in 1966.  Contributing to the arts and culture available in Indianapolis, IEM ...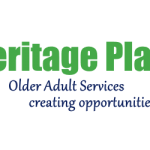 Monday, March 5th, 2018
For more than 35 years, Ruth Ann Hankins has been at the heart of Heritage Place of Indianapolis, Inc. Throughout her tenure, Ruth Ann has worked tirelessly to advance the welfare of older adults in central Indiana...