Saturday, February 25th, 2017
You are cordially invited to the 2017 MKNA Clergy & Service Organization Community Breakfast Bringing our faith-based community together – senior & associate pastors, youth & worship leaders, and leaders from youth, senior and service organizations. Thursday, March 16, 2017 7:30 am – 9:00 am Northwood Christian Church Fellowship Hall 4550 Central Avenue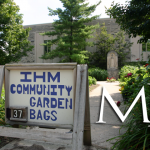 Wednesday, September 11th, 2013
Meridian–Kessler is home to many large and small religious institutions representing a diverse spectrum of faiths and philosophies. The number of institutions located in Meridian–Kessler, along with the density of our neighborhood, allow for many families and individuals to be...
Tuesday, September 10th, 2013
Rev. Dr. Marcus Felde, Pastor 526 East 52nd Street Indianapolis, IN 46205 Tel: 283-6559 Fax: 283-6926 E-mail: Bill@indylutheran.org Website: www.indylutheran.org Sunday Services Worship Services: 7:30, 8:30 and 11:00 a.m. Sunday School: 9:45 a.m.